Maine Hospitality Loyalty Program,
Powered by Royalty Rewards
We appreciate your loyalty and are excited to provide you with a loyalty program that allows you to earn reward certificates for your stays with us at one of our properties in Massachusetts or New Hampshire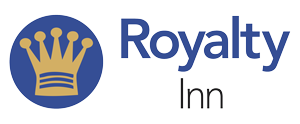 When you stay at a New England Hospitality property, simply present your card and we will automatically track your purchases and points and you will earn points toward a loyalty certificates that can be used on your next visit.
For every 400 points you earn (one per dollar spent), you will receive a $50 rewards certificate to use on a future stay. (Rewards certificates cannot be combined with other specials or discounted prices. You may, however, earn points on every stay.)
PLUS, you will earn a $50 bonus coupon — just for signing up! So, watch your mailbox!
You can keep track of your points by signing up at www.myownrewards.com. And, you can earn extra points a variety of ways, like by submitting online reviews and providing and keeping your email address up to date. Plus, Rewards members can look forward to special promotions throughout the year.
It's free! So, get started today and save on your next visit.

Great Staff!


"Beautiful place, great staff, I would recommend this place to anyone who has a love for the mountains!"
Shayna Joyce
Awesome Stay!


"This was an awesome stay! The staff was the best ever"
Judith DeLaiarro Deveau
Great Place To Stay!


"Great place, totally enjoyed our stay. We will be back next year."
Daniel Thibeault
The Valley Inn & Suites is the perfect location for everybody. We are located near many local businesses for the corporate visitor and we are located near many attractions. The Valley Inn & Suites can be a home away from home to all visitors. 
Activities vary by season.
Rewards Program
$50 COUPON BONUS!